Randy Lubas Comedian and produces shows at Mimi's Restaurant Comedy Club in Valencia, CA and OWNER of Ventura Harbor Comedy Club in Ventura, CA.
Randy Lubas has performed Comedy for over 30 years in 42 of the United States, 4 Canadian Provinces, and all over the world on Cruise Ships. He has appeared 23 times on National TV, including Comedy Central and Showtime. He has produced thousands of live shows, and 70 episodes of West Coast Comedy, now seen on Hulu and on Standupbits.com. He produces shows at Mimi's Restaurant Santa Clarita, CA and Owns Ventura Harbor Comedy Club in Ventura, CA. He produces The Ventura Comedy Festival, and runs the college division of Artists West Entertainment.
His act pokes fun at Realtors, Engineers, Step Parents, and himself. He works each audience into his show making every performance seem brand new.

Randy has written for television, and has two screenplays, and a stage play to his credit along with many original songs featured on Dr. Demento's Radio Show. He also was featured in the movie Cover Story as a Hit Man.
Robin Roberts
Featured on Showtime, CBS Morning Program, Dr. Demento, National Lampoon Radio, Premier Radio, writer/voice performer Rick Dees Weekly Top 40!
Robin Roberts combines original comedy songs that sound like pages from her diary, with hilarious stand-up material. It's a peek inside her multi-layered, simultaneously fulfilled and unfulfilled life. Whether it's working as a birthday clown, her latest one-night stand, why beauty's a pain in the ass, or the mystery of men's behavior, Robin's show is always fresh, funny, and true. She tells jokes and stories about her life, and illustrates them with unexpected melodies and smart, edgy lyrics.
Robin was the opening act at the Ukiah County Fairgrounds for a rock n' roll revival show starring Dusty Springfield and the Shirelles. She opened for Glenn Yarbrough at Club Caprice in Redondo Beach, and appeared with Peggy Seeger (Pete Seeger's sister) at the venerable Ash Grove on the Santa Monica Pier. She performs regularly at The Coffee Gallery Backstage in Alta Dena, The Ice House, Flappers Comedy Club, the Warszawa Theatre in Santa Monica, Beyond Baroque, Storyphile, and countless coffee houses and nightclubs around southern California. She toured the U.S. and Canada extensively, appearing at major comedy clubs.
John DiResta is the real deal. He was raised on the rough and tumble streets of Long Island, where John was sworn into the worst police department in the history of the world, the New York City Transit Police. 12 years John stood in a puddle of hot human piss in the Coney Island Stillwell Station, alone, with no partner, with a radio that might work if he was lucky. The motto of the Transit Police was 'you ride, we hide.' John had nine arrests in twelve years. His gun was so rusted shut that he would have had to throw it at a perp to take him down.
JOHN DIRESTA
We had a great time at the Rock Inn in Lake Hughes Ca on MAY 24TH FRIDAY AT 9 TO 11 PM
John will be playing in December of 2019.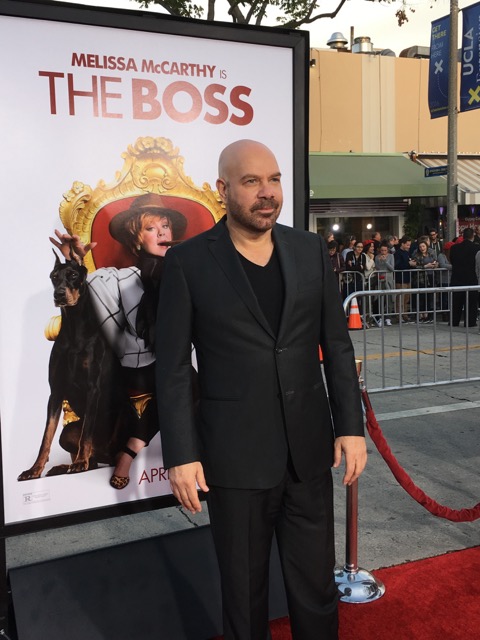 This was a great show.
JASON STUART PMC CONDOR ROOM
FRIDAY, MAY 17, 2019
7:00 PM 8:30 PM
Pine Mountain Club, the CONDOR ROOM (MAP)
16311 Beechwood Way Pine Mountain Club, CA, 93222
Headliner JASON STUART is a comedian, and actor.
When you think one of the most prolific character actors, who's also an outrageous openly gay stand-up comedian, one name comes to mind: Jason Stuart. From Stand-Up to Tv from new series " Smothered" to " The Infiltrators", "Immortal" , " Abducted", supporting role on HBO in "Birth of a Nation" to film in such indies as " Myra" to others, Jason Stuart is here to make you laugh.
Gali kroup
April 26th 8:00 PM to 9:30 PM
Base Camp PMC
16311 Askin Pine Mountain Club Ca, 93222 Headliner Gali Kroup
Headliner Gali Kroup is a comedian, and actress.
ORIGINALLY FROM ISRAEL, GALI WAS BORN WITH THE STAGE BUG AND WAS ON STAGE AS EARLY AS 1O YEARS OLD, PLAYING IN SCHOOL'S COMEDY/DRAMA THEATRICAL SHOWS.

UPON MOVING TO THE US, GALI DECIDED TO PURSUE HER DREAMS AND ATTENDED AN ACTING SCHOOL IN N. HOLLYWOOD.
STARTED PERFORMING IN SMALL LOCAL VENUES. SHE HAS QUICKLY GAINED CONFIDENCE AND IN A VERY SHORT TIME WAS BOOKED ALL OVER LOS ANGELES' COMEDY CLUBS & THEATERS.

NOWADAYS GALI IS STANDING OUT AS A BUSY COMEDIAN EXCITING AUDIENCES WITH A CLEVER, INSIGHTFUL TAKE ON LIFE, PERFORMING AT MAJOR CLUBS LIKE, THE COMEDY STORE HOLLYWOOD, FLAPPERS COMEDY CLUB, ICE HOUSE, IMPROV, AND MANY OTHER POPULAR VENUES.

THE WINNER OF 5 COMEDY COMPETITIONS HELD IN GREATER LOS ANGELES AREA!

GALI APPEARED ON A NEW TV TALK SHOW "BRASH BABBLE" AS A GUEST STAR AND JOINED THE BOARD AS AN ASSISTANT PRODUCER. THIS TV SERIES JUST WON THE USER CHOICE AWARD!!

RECENTLY TAPED A COMEDY SPECIAL TV SHOW WITH PURE FLIX ENTERTAINMENT ALONGSIDE THE LEGENDARY SINBAD, JEFF ALLEN AND LOUIE ANDERSON!!!!

Gali on Facebook
Gali on Linkedin
Come see an amazing woman do her "spot on performance", and have some fun on with her hilarious humor and a few audience members for the pre-show open mic. Sign Up starts at 7:30 PM for Open Mic comedians or when you get there!
All are welcome for the open mic 3 to 5 minutes pre-show.
Headliner Peter Spruyt is a comedian, actor and writer
He has performed stand-up on Jimmy Kimmel Live, Comedy Central and in numerous clubs and festivals, including the Montreal Comedy Festival and the Bridgetown Comedy Festival. As an actor, Peter has appeared in many films and TV shows, most recently in the William H. Macy film, "Rudderless," "Brooklyn Nine-Nine" and as a recurring character in the new USA sit-com, "Benched."
Peter majored in theater at Northwestern University, and after moving to Los Angeles, completed two years of study in the Meisner Technique. He subsequently studied and performed at the Groundlings Theater and at Improv Olympic West.
Peter was born in Ethiopia, where his father did public health work. He moved to Chapel Hill, North Carolina when he was 5. His family chose to come with him.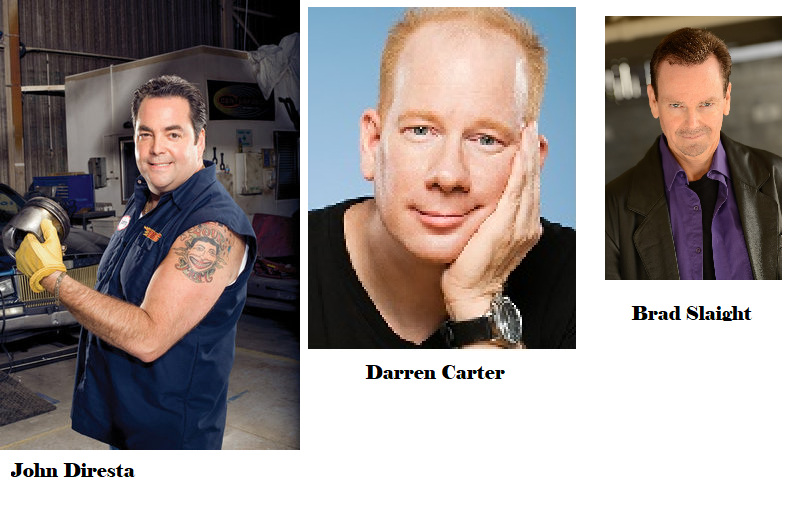 Headliner John Diresta, with special guest appearances with Brad Slaight and Darrin Carter
Address
Black Coffee Draft House
6032 Frazier Mountain Park Rd.
Frazier Park, CA 93225
www.blackcoffeedrafthouse.com

MOUNTAIN COMEDY had a great show "COMEDY NIGHT AT BLACK COFFEE DRAFTHOUSE"
FRIDAY, JANUARY 4, 2019 7:00 PM 8:30 PM
John Diresta JohnDiresta.com,
Brad Slaight www.bradslaight.com
Darrin Carter www.darrencarter.com
Black Coffee and Drafthouse
nestled in the Frazier Park Mountains , Black Coffee is one of the areas finest restaurants and gathering places for 50 miles.
MARCH 29TH 8:PM
HEADLINER COMIC MAGICIAN
ZACH WALDMAN
Sold out show.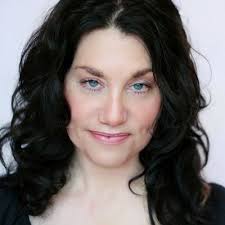 JESSICA ABRAMS
FELICIA MICHAELS traded places with JESSICA ABRAMS !!!
FELICIA MICHAELS will be back and the date to be announced.
"JESSICA ABRAMS"
I love to laugh and I love to cry -- sometimes at the same time -- and I love to make you do the same. I'm an actress-slash-writer-slash standup comic. I came at this game a little ass-backwards: first writing, then I caught the acting bug which, truth be told, I had all along, I was just too young and afraid to 'act' on it. Now I'm going full-tilt on all fronts, as the multi-hyphenate that I am, and I am thrilled to share my work with you

MOUNTAIN COMEDY PRESENTS "BASE CAMP CAFE OPEN MIC COMEDY" WITH HEADLINER JESSICA ABRAMS. Catcher while you can before her next TV appearance.
FRIDAY, February 22, 2019
8:00 PM 9:30 PM
The last Friday of February we have Headliner Comedian "JESSICA ABRAMS"
JESSICA ABRAMS is an American stand-up comedian. Knocking on Doors/The Web Series Actor, Playwright and Screenwriter.
www.jessicaabrams.com
Come have some fun on the last Fridays of every month at 8PM , Sign Up starts at 7:30 for Open Mic comedians or when you get there!.
Tickets $10 and Open mic comedians free.
Dinner Beer and Wine Available!!!
Call For Reservations 661-242-2709
Benefits Pine Mountain Health Center
Steve Mittleman
Great Show, and thanks Steve
FRIDAY, JANUARY 11, 2019
Pine Mountain Club Condor Room (non members welcome)
Steve Mittleman is a comedian, author, humorist and keynote speaker with the skills and talent to delight any audience. Steve has appeared on late night TV, on situation comedies and at conferences, parties and gatherings across the nation. A Hot comedian, was a favorite on the johnny carson show, years later did a makeover and is playing global venues. Corporate events start in the thousands, and for MountainComedy.com and to help the Pine Mountain Health Center
www.pinemountainhealthcenter.com/.
Your ticket is only $10.00
stevemittleman.com
2524 Beechwood Pine Mountain Club Ca. 93222 Headliner:
John's sitcom, 'DiResta', launched on the UPN Network. John then went on to secure very big roles in the movies Miss Congeniality and 15 Minutes with Robert De Niro. During that period John made two very memorable appearances on the Tonight Show with Jay Leno and the Howard Stern Show. In the spring of 2004 John's show, Trash to Cash, premiered on the FX Network. John then went on to star in How To Loose a Guy in Ten Days and Miss Congeniality Two. John began work on his next two TV adventures: American Body Shop was on Comedy Central for one year and Hammered lasted two seasons on HGTV/DIY Networks.
Has performed with Mountaincomedy.com in 3 different location and working on more.